We are a licensed Chartered Accountant firm.
Our services are highly customised based on clients' needs and goals. Our work arrangement can be in the form of one-off, shifts, weekly, monthly,quarterly or yearly services. We also provide daily services with staff attachment at clients' offices whereby our staff will be trained to perform their duties.
我们是持着马来西亚执照的会计会所。
我们提供的服务绝对根据客户的需求和生意目标所设计。我们的工作行程可以是一次性,兼职型,或者是有周期性的上门收集和探访实地 - 每周,每月,每季或者一年性。客户若有需求,我们也可以辅助客户安排定期职员,帮客户提供训练及监督,好让客户可以安心的专注在公司更高层的目标。
(1) Accounting会计
a systematic process of identifying, recording, measuring, classifying, verifying, summarizing, interpreting and communicating financial information. 较为高层且有系统的过程 - 用以鉴定,分辨,总结,分析和汇报资料。
Accounting work is a higher level job that normally performed by senior accounts executive or accountant. Due to hiring cost or experience-suitability issues, many businesses always find it difficult to hire a professional. Our Firm provides opportunities for these businesses - where they can outsource their accounting functions or request for staff attachment with hassle-free arrangement.
Our accounting works include review, check and correct the entries entered by our clients or their clerks at an agreed period. We assist to review the correctness of double entries, whether the transactions are entered into accounts according to approved accounting standards.
We also compile the ledgers on behalf of our clients to generate useful financial statements and analytical reviews, and then reporting to the clients, particularly to the management to improve their performances and take corrective actions. Through the process, we also assist to identify useful performance indicators for future financial planning including budgeting and target at achieving healthy growth for clients' businesses as well as sustainability.
We aim to provide these services to sizable companies who require additional accountant to monitor and improve certain areas of accounts as well as to assist their primary accountants to solve certain finance and management problems; small to medium businesses who require an experienced account executive or accountant to monitor the overall account and administrative processes, at a competitive price that is compatible to the user experiences that our clients will have through our services.
比起普通的簿记/书记,会计的工作一般都是较为高层,适于经验较为丰富的会计执行人员或会计师。由于高薪或求职者经验不足的问题,加上公司规模有限,很多公司都面临聘请全职会计的困境。我们的事务所恰恰能提供客户价格公道,且经验丰足的会计服务。
我们可以全力协助客户:监察客户或客户的书记在会计程式里所输入的交易,帮忙及时更改,以及检查所输入的交易是否符合会计准则。
我们也会在固定的周期替顾客汇集总账,以准备会计报告,包括资产负债表,收入证明,解析报告以及汇报给客户,尤其是管理层,好让客户有机会及时修改和改进。此外,我们的报告最主要的目的是要帮助客户安排公司将来的方向与帮助客户生意达到健康成长和持续性的进步。
我们主要的指向是要帮助那些正在寻找副会计但工作量不大或另一个针对特定账目监管的会计的大型企业;正在寻找专业会计来监管公司账务的中小型企业。
(2) Bookkeeping簿记
recording, on a day-to-day basis, of the financial transactions and information pertaining to a business. 记录日常交易和生意单据,也简称为会计书记。
Bookkeeping works are basically the daily processing of invoices and vouchers as well as key-ins.
Instead of hiring a full timer in offices with insufficient experiences and costly, we are able to provide these services at a much affordable price yet maintaining the quality of your accounts as we have the necessary experiences. Why the price? We charge based on the time used by our team! No hidden cost is charged to you without reasonable quote.
簿记的工作多于包括处理每日的账单,公文以及日常输入。若公司成交量不大,与其聘请一位全职员工 - 得定期还个工资且经验有限,我们可以提供更有弹性的安排 - 即省钱又可以确保您的账目让有经验的会计帮您处理。为什么价钱可以比聘请全职更低?因为我们的价钱根据时间分配,所以绝对没有隐藏费用,不会让您付不明白的账目。
(3) Simple Taxation税务
a taxing authority, usually a government, levies or imposes a tax. 一个税务系统,通常由政府实行。
Includes personal tax management, simple tax calculation and estimation for small to medium enterprises and companies, as well as other tax advises. Our aim is to help you managing your taxes and claims, give you understanding on how taxes work and why they work in such ways. Other than that, we will guide you on tax submission and if necessary, to assist you in finding an appropriate tax agent.
我们的税务服务包括个人税务,中小型企业的税务算式及预算,以及其他税务的咨询。我们的目的是要帮助您打理应还税款和可用来扣除的费用,让您明白税务的操作和为什么税务是必须的。此外,我们也会在税务呈交方面指引您,以及在有需要的时候,帮您寻找一位合格的税务员,解除你的税务烦恼。
(4) Specific Accounts Review or Inspection特定账号的检阅或审核
there may be certain accounts that Directors or Shareholders require specific reporting or examination due to lack of understanding on the works performed by the entity's accounts personnel or due to doubts. 由于董事或投资者没能全力掌管账务,他们就会对账务有所疑问和需要更多了解。
There may be specific accounts that Directors or Shareholders have interest in understanding more in order to monitor their financial position, possible cost-cutting or improvement areas, and many other causes.
Examples will be:
Cash accounts - review or inspection may be needed in the case of imbalance between bank statement and book record; unusual large outflows of cash and others
Receivable or payable accounts - review or inspection may be needed when there is ineffective management particularly slow receipts or payments; unusually high balances and others
Loans and interests - review or inspection may be necessary especially when there is delayed payment of loan; unusually high interest charged and others
Revenue - review or inspection may be needed when there is unusual increase or decrease in revenue; large discounts or returns during the year and others
Expenses - review or inspection may be needed in the case of unusually high expenses incurred during the year and others
由于时间和责任关系,董事和投资者一般都没办法逐个账号检阅。但是,董事或投资者偶尔会在特定的情况下对一些账号想要有更多的了解,好让他们得以更好的监控公司的营运和财务状况,节支开销或发展等。当以下的状况出现,检阅或审核较被需要:
流动现金户口 - 银行户口月尾账单与记录不符;出现大量现金流出状况等
应收或应付账款 - 回收或还清频率大大下降; 不寻常的结余等
欠款与利息 - 出现慢付款的情况; 利息增加等
销售额 - 出现不寻常的增添或下降;大幅度的折扣或退货等
开销 - 突然的大增等状况
(5) Specific Accounts Management特定账号管理
due to the abovementioned issues, there are needs for good management on those important business areas. 基于上述问题,要经营好一所公司,就必须要在重要的事务方面有好的管理。
Services that we provide include:
Monitoring of acquisition, disposal or write-off of fixed asset
Reconciliation of bank and cash transactions
Monitoring of recoverability of debts
Loan management
Monitoring of payables and payment management
Budgeting
Performance analysis
Monitoring of sales or service contracts
Supervision of expenses
Others
我们提供的服务包括:
监控资产买卖或注销
平衡现金与银行户口流动
监控应收账款
贷款管理
监控应付条款和付款管理
预算
公司成绩分析
监控现有和将有的销售或服务合约
监督公司费用
其他
(6) Advisory Services On Management And Finances管理和财务顾问服务
mostly be used for improving business processes particularly on administration and finances of an entity. 通常用于改善公司的营运操作 - 尤其是在执政与财务方面。
We are able to provide to our clients with advices on management and finances through actual facts, official references, analysis and testing on the clients' ground. These services are designed to assist our clients in solving certain unfamiliar or new issues facing the businesses in which the management has no confidence or uncertainty in implementing a new process.
我们通过真实事件,官方参考,分析与实验结果来提供客户咨询服务, 在管理和财务方面辅助他们。 这些咨询服务较使用于当公司管理层遇到较陌生或全新的问题。
(7) Registration And Secretarial Services公司注册和秘书服务
register businesses in Malaysia and be appointed as Company Secretary or Compliance Officer. 帮助客户在马来西亚注册公司与被委任为公司秘书。
We provide registration services which include:
Registration of sole proprietorship, partnership, limited liability partnership and private limited companies.
Application of trade licenses.
Application of graded contractor status with CIDB.
Registration of intellectual properties.
Advisory on application for professional certification.
Amendments on business' registered details.
As a Chartered Accountant, we are able to provide secretarial services as well which include:
Being the Company Secretary or Compliance Officer of a private limited company or a limited liability partnership.
Maintain the register book and other statutory documents for the abovementioned two types of incorporation.
Organise meetings and record through meeting minutes.
Advise directors of businesses on compliance with Companies Act, Income Tax Acts and other businesses acts.
我们提供的注册服务包括:
个人,伙伴生意注册,有限公司,有限合伙企业
生意执照
申请CIDB承包商执照
申请知识产权
专业执照咨询
生意资料更改
我们也有提供公司秘书服务 (有限公司或有限合伙企业):
保留与更新公司或企业的注册本与其他所有法定记录
安排与主办公司或企业会议和准备会议动议
提醒董事们需要跟进的生意法律程序
(8) Human Resource Services人力资源管理
oversee various aspects of employment, such as compliance with labour law and employment standards, administration of employee benefits including salaries and other remunerations, and some aspects of recruitment and dismissal. 处理各种人事事务,比如符合劳工法例,工资与其他的报酬事务,聘请和辞退等事务。
We can assist you in performing the following:
Head count
Calculation of salaries and other remunerations
Preparation of payroll summaries, payslips
Preparation for EPF, SOCSO and EIS, monthly tax deductions (MTD/PCB)
Recruitment
Termination
Checking compliance with relevant labour law and employment standards
我们协助客户以下的事务:
点算员工
点算工资与其他的酬劳
准备工资表和工资单
准备每月需扣除的EPF, SOCSO, EIS和员工税务表
征人 - 包括安排面试
终止员工合约
确保客户符合劳工部法例与需求
(9) Liaising With Auditors And Tax Agents安排稽查师与税务代理
applicable for private limited companies only, optional for enterprises and limited liability partnerships. 只限有限公司,中小型生意与企业可选择需不需要委任稽查师和税务代理。
We assist in arranging Company Auditor and Tax Agent to ease our clients' effort in looking for one. We help to request for quotation and tabled for our clients' consideration before appointment. Also, if we are the one maintaining their accounts, we will assist to liaise with the auditor and tax agent, thus our clients can be focusing on the businesses without hassle.
我们可以协助客户安排稽查师和税务代理,且获得最理想的价钱和服务。我们会让客户先过目稽查师和税务代理的资格与价目,再进行筛选。若我们事务所帮助客户打理账目,那么我们也会代客户与稽查师和税务代理协调账目上的事务。
(10) Training And Development在职训练与人工发展
a process of education that improves the skills and knowledge of workforce of an entity. 一个为提升员工技能与知识的教育过程。
COMING SOON!
Our Firm provides a very cozy environment, equipped with projector and writing board that allow a third party or our Firm itself to conduct training, conference or other meeting events. Our themed meeting lounge is called the "CACTUS Place".
Our priority will be our clients and they are entitled for free training whenever there are one. Our training will be opened to public at some time and therefore, we encourage you to sign up to our newsletters so you can keep up with the latest update and invitation to the events.
我们的事务所提供一个非常舒适的环境,加上高清投影机与写字板,我们的会议场地可提供我们事务所所用,也欢迎外界人士租借我们会议场地来举办在职训练和各种会议。
我们的客户会有优先权被邀请来参与各个训练,我们偶尔也会开放一些训练提供给公共人士参与,所以我们鼓励您填写一下的订阅表格,好让我们可以给你最新的消息。
这项服务暂时未开放,但会在今年内实行,敬请期待。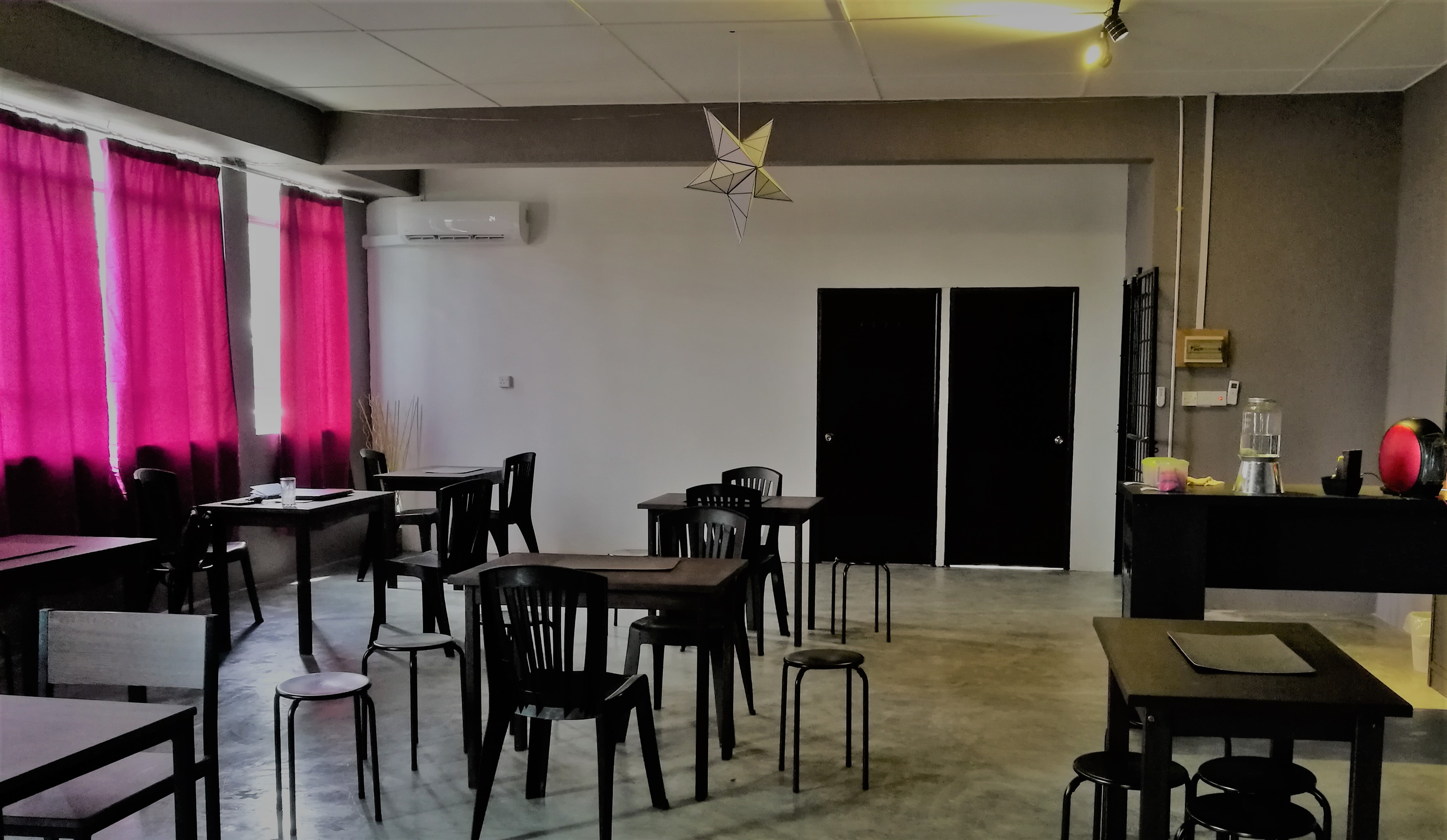 Customer Lounge For Training And Public Events
If you require further details, clarification or quotation, please do not hesitate to contact us through the contact as posted below.
若有任何疑问,或需要更多资料或估价,请通过一下的方式联络我们,我们也欢迎您前来我们的办公室询问。